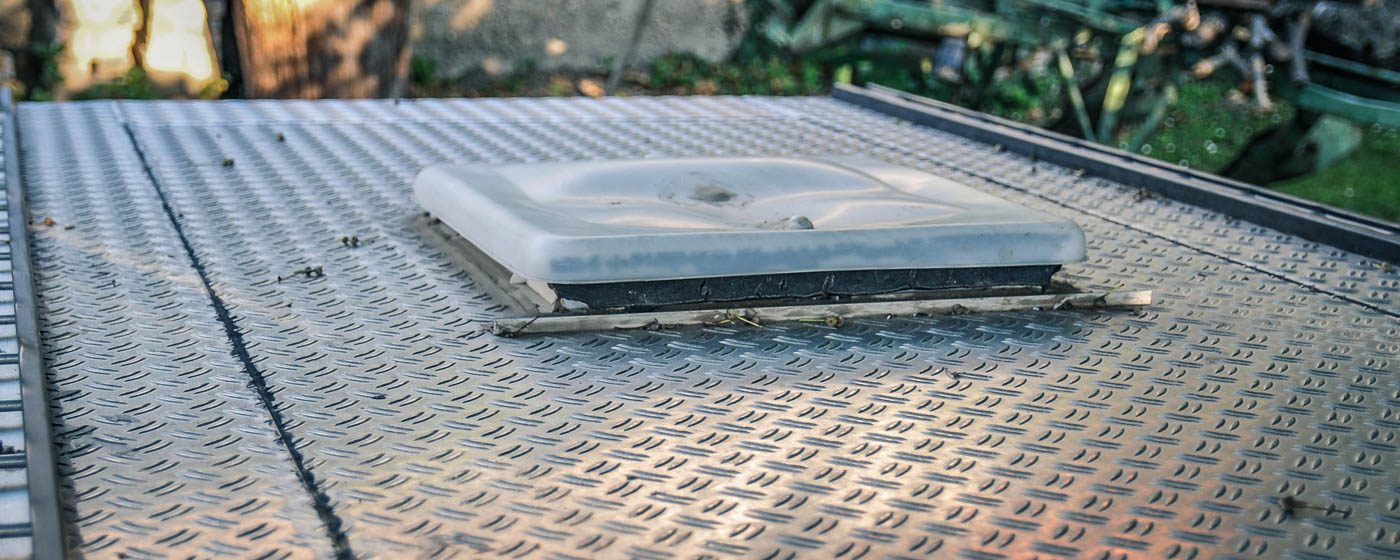 All good things come from above - a new roof hatch
Written by am
As a preventative measure we replaced the old roof hatch. Nothing worse than a leaking window or one that doesn't open reliably.
At first glance, the existing roof hatch had only a few small imperfections (yellowed, crushed lid, squeaky crank), but was still impermeable and therefore not on our "to-do-list". 
Better safe than sorry
On closer examination, however, the brittle plastic material and the crumbling sealing compound were noticeable - all indications, that the window had past its prime and was ready to be replaced. Since we anyway had to do other work on the roof e.g. insulating the inside, we decided to tackle the replacement of the window as well. Better safe than sorry
For selecting the new hatch it was essential that its outside height was as low as possible (maximum 7 cm), since the car should still fit into a standard container for shipping. In fact, this profile has limited our options, but we found an adequate one.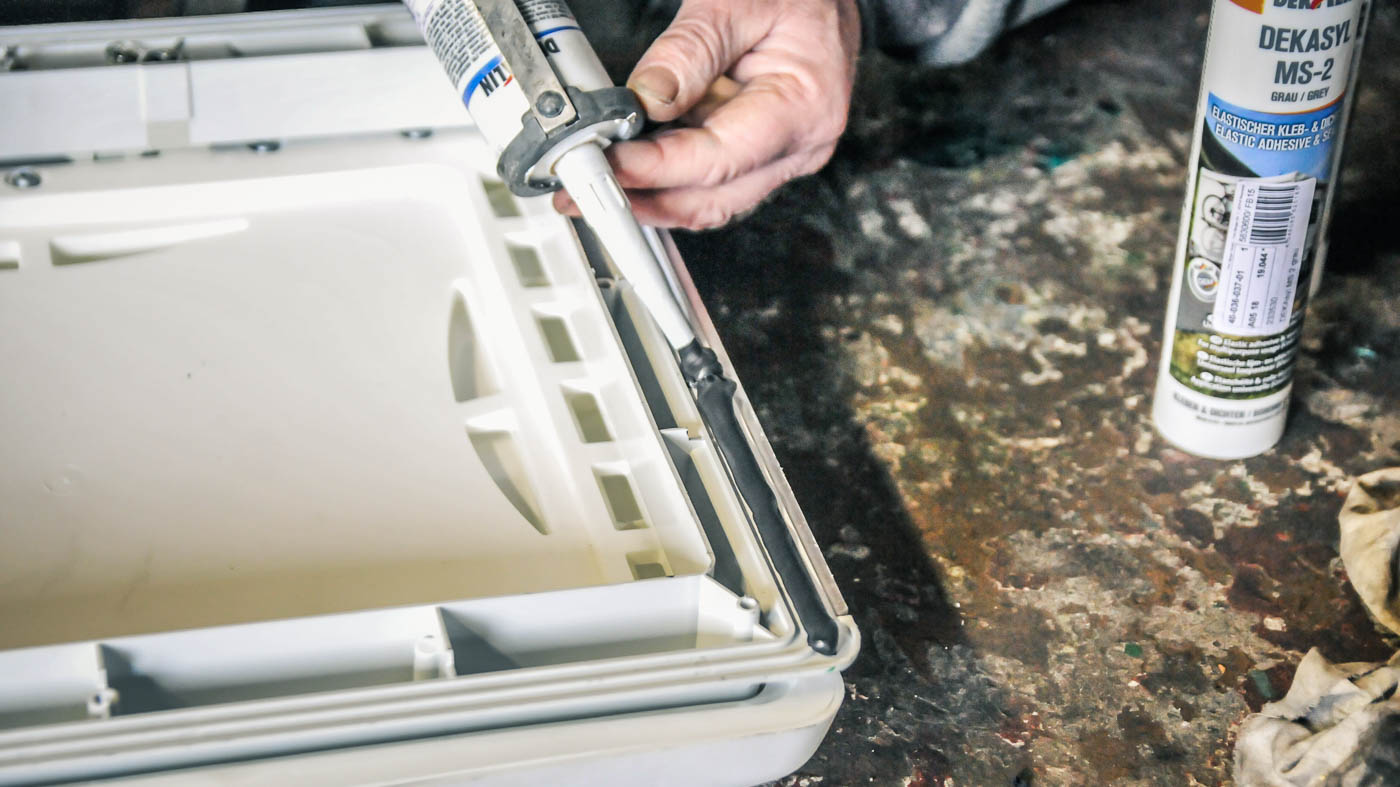 Application of the sealant.
More work than thought
Generally, the installation of a new roof window is a piece of cake for any craftsperson with some experience. Hence, we were also not expecting too much work. As often, things were different than thought. Unfortunately, the existing cutout for the hatch did not have a normal standard size and was too big for the new window. Thus, we had to narrow it by inserting a wooden frame before the window could be fitted in. Furthermore, the scars of the checker plate on the outside of the roof had to be abraded to ensure an even base for the window frame.
To seal the newly inserted window, we used the adhesive and sealant "DEKAseal 8936" from Dekalin. The sealing compound was applied generously to ensure a consistent seal. To date, the window is water-proof, and we hope that this remains to be the case.